Dolly Parton's Imagination Library is an international book-gifting programme that has seen over 150 million children's books  gifted to young children from birth up to 5 years since the programme's inception in 1995. This international initiative  was first introduced in the Republic of Ireland in early 2019 by The Childhood Development Initiative Tallaght making it the fifth country to adopt Dolly Parton's Imagination Library. Registered children receive a book a month addressed to them, at no cost to the family. The books are hand-selected by the UK and Ireland Imagination Library Book Selection Committee. Each title is chosen to meet the growing needs of the child at the pivotal stages of development.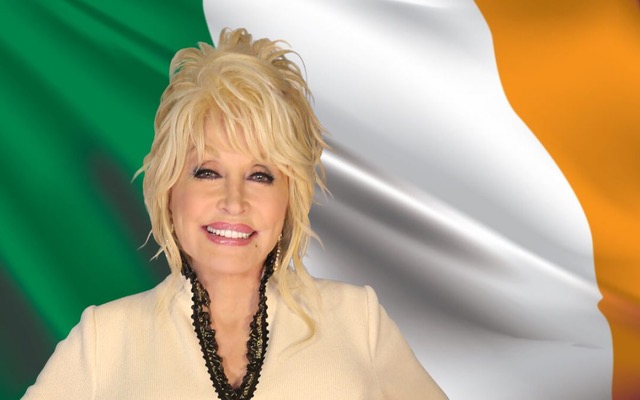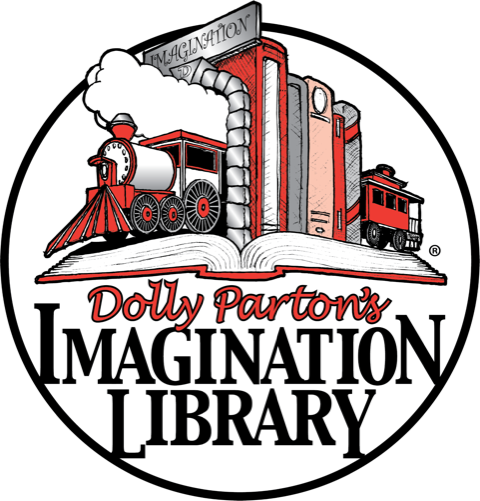 Let's Grow Together Infant & Childhood Partnerships CLG (formerly Young Knocknaheeny Area Based Childhood Programme) a community-based prevention, promotion and early intervention programme on the northside of Cork city, is leading the Imagination Library's introduction to Cork with support from the Cork Interagency Working Group and funding partners.
The Imagination Library Cork will put books into the hands and hearts of approximately 3,000 children.  The Imagination Library is currently available in the following communities : Knocknaheeny, Hollyhill, Gurranabraher, Churchfield,Mahon, Carrigtwohill, Ashbourne House,  Kinsale Road  Accommodation Centre or registered with Let's Grow Together/living in the Northwest sector of Cork City.
It is hoped that in the future the Imagination Library can be expanded and grow into more areas in Cork city and county and indeed throughout Ireland.
Any families with children aged from birth to the age of five  living in the areas named above can register and a book will be delivered to their home every month, personally addressed to each eligible child, so the child can start building their own home library. It is completely free to families as local fundraising pays for the cost price of the books and An Post  is sponsoring the delivery of the books this year.
There are over 1,000 children currently registered with the Imagination Library and receiving books in the post every month!
Contact Grace Walsh on 086-8142233 to find out more, or to see if your child is eligible to register today!
1st Birthday Celebrations
We celebrated the 1st birthday of Dolly Parton's Imagination Library Cork on 23rd November 2021. We had several celebrations planned to mark the occasion, some of which had to be amended at the last minute due to the updated Covid restrictions. We hosted a site visit from Dr Marion Gillooly, Executive Director The Dollywood Foundation UK & Ireland, and Emma Reilly, Literacy Co-ordinator Childhood Development Initiative CLG. This was an important opportunity for Marion and Emma to meet with some of our local Cork interagency working group members to reflect on the 1st year of the programme in Cork and to plan for next year. Marion and Emma presented at our virtual celebration event. During this event we shared a montage of photographs and video clips of babies, toddlers, children, parents, caregivers, families, EY settings and schools enjoying their favourite books across the community! Thanks to everyone who sent in their fantastic photographs and video clips.
We also shared a storytelling session by Kathleen Gildea, EY Mentor, reading her favourite book from the Imagination Library. We were delighted to have parents/caregivers, children, EY settings and schools tune into the virtual event on the day
Working Group Member Agencies (including funding contributors)
Let's Grow Together! Infant & Childhood Partnerships CLG. (Cork Affiliate)
Cork Healthy Cities
HSE Speech and Language Therapy Cork North
Cork City Council
Cork City Partnership Clg.
Cork City Childcare
Cork Education and Training Board
Cork Learning Neighbourhoods
East Cork Traveller Project
Carrigtwohill Family Resource Centre
HSE Community Work Department
CYPSC Cork
HSE Public Health Nursing
Cork City Libraries
Wallaroo Playschool Ltd.
Healthy Ireland
Strawberry Hill N.S.
Additional Funding Partners:
Barry's Tea
Rotary Club of Cork
City Northwest Quarter Regeneration
Tuath Housing
Society of St Vincent de Paul
Facebook Fundraiser December 2020
The Stocker Foundation
Janssen
Aldi
Carrigtwohill Pharmacy
Cork Chamber of Commerce